Coronavirus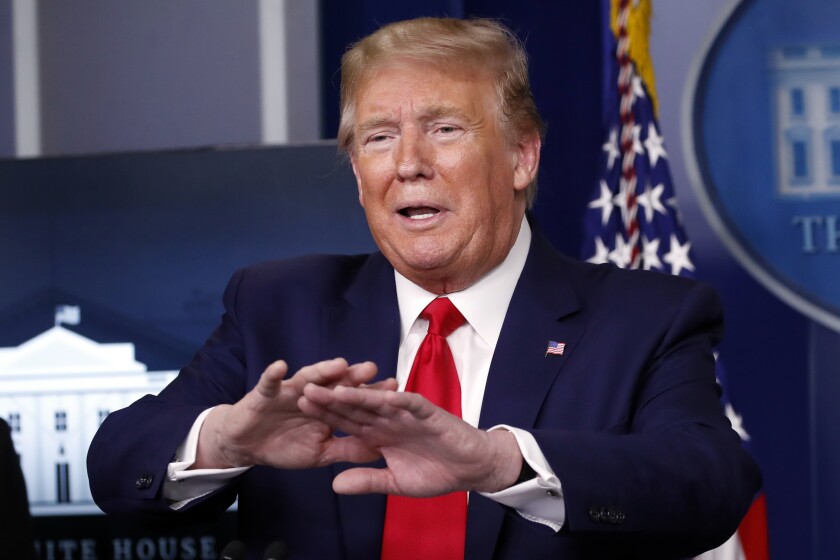 President Trump says he'll sign an executive order 'to temporarily suspend immigration into the United States' because of the coronavirus.
? Detailed maps of the cases
? The spread of the virus
? Latest testing efforts
? Closures for your county
The Los Angeles Times will provide around-the-clock updates on COVID-19 from across Southern California and around the world.Tracking the coronavirus in California: latest numbers | Support our journalism with a subscriptionHave a question about coronavirus? Send us your questions here. | You also can sign up for our newsletterSee latest photo galleryCoronavirus updates for April 20 are here

How does the coronavirus spread? Should you wear a mask? What are the symptoms of COVID-19? How can you treat it? In this special edition of Coronavirus Today, we bring you comprehensive answers to some of your most pressing questions.
Sports-starved viewers showed up in droves for the premiere of ESPN's docuseries "The Last Dance," about Michael Jordan and the Chicago Bulls.
"Better Call Saul" actor Tony Dalton, who plays charming villain Lalo Salamanca, breaks down his role in the "Breaking Bad" spin-off's Season 5 finale.
On Tuesday, actor and comedian Maya Rudolph will host "Let's Go Crazy: The Grammy Salute to Prince," a primetime CBS TV special recorded in January.
One thing is certain: The art world as we know it will not be the same one that emerges from the other side of this pandemic.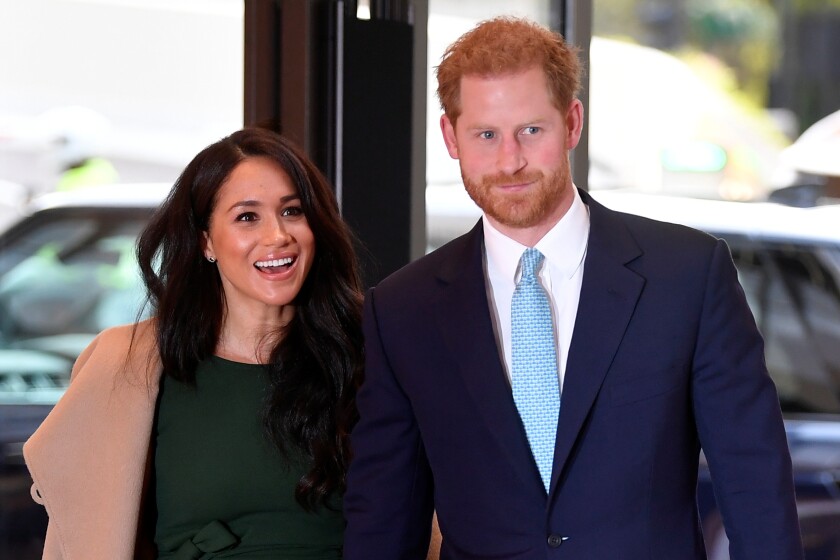 The Duke and Duchess of Sussex will no longer cooperate with some British tabloids because of what they call 'distorted, false or invasive' stories.
Sign up for the latest news, best stories and what they mean for you, plus answers to your questions.
You may occasionally receive promotional content from the Los Angeles Times.
Coronavirus podcast
The daily 15-minute podcast hosted by reporter Gustavo Arellano kicks off on Wednesday.
Sorry, liberators. Court rulings have firmly established that public health closures — like our current coronavirus shutdowns — are constitutional.
Asian Enough Podcast
"Asian Enough" is a podcast about being Asian American — with guests like John Cho, Lulu Wang, Mina Kimes, Margaret Cho and Padma Lakshmi.
Coronavirus: El personal de los hospitales peor pagados dicen que se enfrentan a riesgos como los médicos y las enfermeras, pero se sienten ignorados.
In California's fifth straight week of a sweeping stay-at-home order, Newsom seems to realize the battle of this coronavirus pandemic could be one of patience.

Los Angeles Mayor Eric Garcetti announced the plans during a deeply somber State of the City address Sunday night.
The Los Angeles school district racks up $200 million in emergency coronavirus costs, from meal programs to computers, and the budget outlook is uncertain at best.

Pandemic has spawned the greatest outburst of philanthropy in modern times, but it's also highlighted America's deep socioeconomic divisions.